Privacy Policy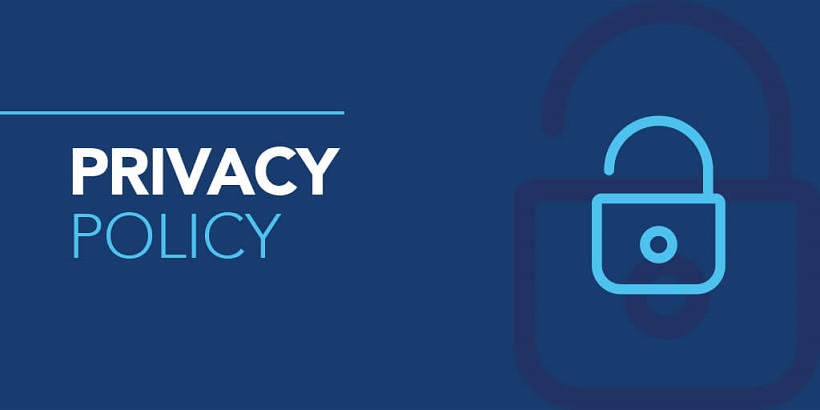 Privacy Policy
Last updated October 2021
Your privacy is important to us. This policy outlines your privacy rights as well as how we collect, use and disclose your personal data.
Terms that we use in this policy
We refer to Five.reviews Inc. in California, USA as the entity responsible for processing your personal information. We mean all Five.reviews' websites and applications when we refer to "website" or platform.
Third-party websites
Although our platform may contain links to other websites it does not mean that we endorse them. We recommend that you review the privacy policies of these third-party sites as their methods for handling, processing and collecting personal data may differ from ours.
We are an open platform
We are an open platform so anyone can see your review and profile. Visitors can view your profile and see all reviews. If you are a business user, and respond to a review about a company, it will also be visible on our platform. You may be anonymous depending on what information you provide to your Five.reviews profile, and the username that you choose.
We collect personal data
Any information that can be used to identify an individual is personal data. We may process personal data you provide when you create a Five.reviews account, write reviews, create a business account for your company, or use our platform in any other way.
Contact information Your name, email address and any other details you might provide to us from occasion to time.
Location and device information: Your IP Address, Browser Settings (the type of browser, language, and time zone) and your location.
User account information Your username and password, photo, address, preferred language, and location.
Information about your business account: Your password and company name, as well as certain information that you add to your profile such details about the services your company provides.
Profile and usage information: Your Five.reviews searches history, how you interact with our platform, such as time spent on our site, functions or features you've used, and any links you clicked.
Information regarding reviews and ratings, including:
Which business did you review?
You can write a review of a service, a review of a place, or a review about a product.
Review content and star rating.
The address of the business that you reviewed.
Dates you wrote, edited, or deleted your review.
If you provided one, your reference number, order ID, or something similar.
If we ask for information or documentation to verify the experience of you, and you provide such documentation, we will collect the documentation and process it in accordance with the request.
Views, likes, and how helpful your review was for others: How many people have read your review and what percentage consider your review useful. If you click on another review, we also collect information.
Information regarding reports and responses to reviews from your company account: Your details include your name, company information, the information that you provide in a reply to a review. This includes the review you have reported, the reason, and the date.
Preferences information Select preferences associated with your account. This includes specific consents that you have given or declined, newsletters, or similar email preferences, and cookies containing your preferences.
Information about communication: This includes communications from you, such as review notifications and feedback, help requests, and questions via email and other electronic communication methods. It also includes metadata associated with these communications such as date and time.
Call recordings All outbound and inbound calls to Five.reviews can be recorded for quality control and training purposes. To provide the appropriate services, personal data such as name and contact information will be digitally recorded.
Information from other service, including social networks: Your Five.reviews account can be connected with your social media accounts, such as Facebook ("social network")). Depending on the information you make available to that social networking site and your privacy settings, this will automatically gather certain information about you. The following information may be collected:
Name and/or username
Email address
Profile photo
Your social networks
You will be informed about the information we collect from each social network before you request to link your Five.reviews account with one. Your Five.reviews account allows you to disconnect your social network profile. Five.reviews will remove your unique social network ID and disengage/revoke Five.reviews. Your Five.reviews profile will still display your social network profile photo unless you make changes.
We ask that you refrain from sharing any personal information or documents with us. This includes information about your ethnic origin, religious beliefs, or health.
How personal data is collected
We collect personal data directly from you when we create an account for you or allow you to interact with our platform by posting reviews or replying to reviews.
Sometimes, we receive information about you from third-parties. When you sign up via Facebook for a Five.reviews Account, the information that we receive is pre-filled into your account. When a business requests us to send them a review invitation, we will need your name, email address, and a reference number such as an order ID.
As you use our services, we automatically collect or generate information from your device or computer, such as your IP address, location, and information about your device and browser to access Five.reviews.
Who is the controller for your personal data?
businesses using our services will send you invitations to review Five.reviews. We or they will be the data controllers . These invitations, and any personal data, will be sent by these businesses. We are unable to assist you if you have questions or wish to exercise your rights in relation to data used in this context.
Five.reviews holds the data controller for all personal data related to our platform. This includes information that you submit when you create an account, leave feedback, or reply.
How and why we use your personal information
We will use your personal data for:
We will provide our services to you. This includes displaying your reviews, giving you access your user account, our platform, and providing access to your business account and our website.
Log in to our platform to identify yourself as a registered member.
Enhance our platform and services
Provide customer service and answer your questions.
Get our newsletters.
Engage in internal business purposes such as data analysis and audits, fraud monitoring, prevention, development of new products and services.
Our staff is trained and quality controlled to improve our services.
If necessary, exercise or comply with any of our legal rights and obligations, whether in connection to legal claims or for compliance, regulatory, auditing purposes. We may, for example, retain information if required by law or compelled by a court order.
We'll use your personal data to:
Verify the authenticity and credibility of your reviews
Invite others to leave reviews.
Send a message to the business that reviewed you or the business who invited you to review a service or product through our platform.
If your review is flagged or viewed negatively by other users or businesses, please contact us and, if possible, request documentation to confirm your experience.
Let other users know if you find their review helpful or give feedback about your review.
Facilitate social sharing, which includes the ability to connect with other members of your network who use Five.reviews or are users of one or several social networks.
To increase trust in Five.reviews reviews and create a better user experience, you can display which members of your social network are also using Five.reviews.
Respect our Terms and Conditions.
We'll use your personal data to:
Notify me about a company review.
Verify the legitimacy and credibility of any responses to reviews.
You will be notified if users leave feedback about your response to a review, or your report on a review about you company.
Respect our Terms and Conditions.
We may also use your information in other ways, for which we give you notice at the time we collect it.
To:
Sign our contract with your company.
To comply with and exercise our legal rights and obligations, and to operate an online review platform that complies with applicable laws.
To pursue legitimate business interests in operating our website and providing services to you. If we use your personal data for legitimate business purposes, we will only process it if the processing is appropriate, relevant, and limited to the purpose for which it was collected. We will always make sure our legitimate interests do not adversely affect your rights and freedoms.
Where necessary, for the establishment, defense, or exercise of legal claims.
If you have given us your express consent to process your personal information, such as when you subscribe to our newsletters and accept certain cookies on you device, you can revoke that consent at any point by using the functionality within the product or by contacting (see "Contact us" below). Please note that we may still be able to process your data if necessary based on the legal bases described above.
You have the right of objection to the way we process your personal information or to request that we limit the processing. For more information, please see "Your rights" below.
Who can access your personal information?
Your personal information on Five.reviews
Your reviews are shared on our platform to let others know about your experience with that business. Other users can see your username, country, reviews, and any other information that you connect to your public profile when you post a review. You can also view if you have marked reviews as "useful"
If you choose to use your real names as your username, it could reveal your identity. It is important to be careful when choosing the information you want to share on our platform. Also, be aware that you could be anonymous depending on how much information you provide.
Connecting to social networks will allow you to upload information like your profile picture, name, birth year, and approximate location. This information can be used to identify yourself on our platform. Depending on your privacy settings, the amount of information you provide from social networks, our platform users can use this information for identification of reviews that you have written.
If you choose to keep your anonymity and not use your name as your Five.reviews username please be aware that information on social networks can reveal part of your identity and allow you to identify the reviews you have written.
We will show you whether your friends or social network contacts have also connected to Five.reviews. This information is only visible to you. Your social network connections are not visible to anyone else on Five.reviews.
When you create a business account for your company, your personal data is stored on Five.reviews.
We will reveal your company name, address, country, and any other information we have connected to your public profile when you open a business account for your company.
It is important to be careful when choosing which information you make available on the website. Also, keep in mind that personal data may or not be disclosed depending on how much information you provide.
Other information, such as your responses to user reviews about you company, is also available to other users.
Personal data regarding services you connect to your Five.reviews account
When you link your Five.reviews profile to your social media profile, all information and reviews, as well data we have compiled about you using the platform (e.g. the number of reviews that you have written), will be displayed on your profile and subject to your privacy policy.
Sharing of personal data with other services, websites, and businesses
Five.reviews is focused on increasing the visibility and accessibility of reviews. Other services can also show reviews that have been created on Five.reviews, such as company replies to reviews posted on the site. This allows consumers and potential customers to have a better understanding of Five.reviews as well as the reviews.
These are the categories of third-party companies and services that you can display your reviews along with your public profile (or, if your business account is on Five.reviews your responses to reviews about your company).
Search engines such as Google and Bing.
Five.reviews has reviewed businesses.
Companies that asked you to review products.
Portals for consumers and businesses, including price comparison websites, shopping guide, etc.
App partners and platforms such as Prestashop Magento, Shopify, WooCommerce.
Similar websites that, according to Five.reviews, will allow users to search reviews.
Social networks
A business may send you an invitation to review Five.reviews and ask for your opinion.
We will not share any documentation that you send to us in order to verify your experience with the business. If you have a reference number or order ID, we may share that information with the business unless you request otherwise. This information may also be shared with reviewed businesses if you respond to messages sent by reviewed businesses using the Find reviewer tool.
Personal data shared with data processors
Your personal data is shared with select third parties (including Five.reviews subsidiaries or other companies in the Five.reviews Group) who provide us with a range of services to support our technical operation and delivery of our services ("data processors") These third parties are data processors of personal data for which we act as the controller. Data processing agreements have been established with data processors. These agreements stipulate that they must only act in accordance to our instructions. Accepting this policy gives you permission to direct data processors to use your data for the purpose of the platform in accordance to this policy.
Data processors have taken reasonable organizational and technical measures to prevent the information from being lost or damaged, or becoming lost or deteriorating. They also protect the information from being disclosed to unauthorized people, misused, or processed in violation data protection laws.
These data processors and third party services may be located in countries other than the one where you are based. They may have different or less stringent data protection standards. We will, however, ensure that your data is protected regardless of where it is located, as long as these laws are followed. This is done by using appropriate technical, organizational, and administrative security measures and putting in place legal contracts to support these requirements. We will transfer European users' personal information only outside of the European Economic Area if there is an approved method for validating the transfer by the European Commission.
Other disclosures
We also share your personal information with the following parties in the following situations:
To comply with laws and respond to claims, you will need legal process (including subpoenas or court orders and requests from government and public authorities).
In connection with investigations and case referrals, to cooperate with regulators and government authorities.
Third parties for the enforcement of our User Conditions.
We may disclose our operations to third parties in order to protect our operations and those of our affiliates.
You or others may disclose your identity to third parties in order to protect our rights, privacy or property and/or those of our affiliates.
We may disclose our information to third parties, in order to seek available remedies or limit the damage we might sustain.
We may disclose your information to third parties to help us investigate, prevent, or take action on suspected or actual prohibited activity, including fraud and misuse of our platform.
In the event of any reorganization or merger, acquisition or sale, joint venture assignment, transfer, or other disposition of all or any part of our business or assets (including any bankruptcy or similar proceedings), to third parties
What length of time do we keep your personal data?
Your data is only kept for the time that we require it or are legally required to. Then, we will either delete or anonymize your data to prevent it from identifying you. Data is treated differently depending on its purpose. However, you have the right to delete your personal data at any time or ask us for it (see "Your rights" below).
Your personal data, including reviews, will be kept as long as you have an account with Five.reviews or as necessary to provide our services. We will save your log with your name, email address, and date of deletion of your account if you decide to delete it. The log will be kept for three years. Other information, including reviews, may be deleted.
Sometimes, even though you have deleted your account, certain information (for instance, visits to our platform), is retained in anonymized or aggregated form.
We keep personal data that we receive from companies who use our services to send you a review invitation on their behalf for three years.
How can we protect your personal data?
We place security first. Our organization uses various organizational, technical, and administrative measures to secure your personal data. We also regularly review our system for potential vulnerabilities. We cannot guarantee or warrant that the security of any information you send to us via the internet. We advise that you do not send any confidential information to us via email. Emails sent through the platform might not be encrypted.
For more information about our security policies and practices, please visit security practices. We are always striving to improve our security procedures and will keep this page updated as new information becomes available.
Are cookies used?
Cookies and similar technologies are used to deliver, optimize, personalize, analyze and advertise our services. To collect the information required for the purposes stated in this policy, we use a combination cookie and other technologies such as pixels or tracking codes.
What is a cookie?
A cookie is a small file of text that is saved on your computer or device via your web browser. It is used to store information about the websites or applications that you visit. Cookies store information such as your preferences and settings. This allows us to give you the best possible experience and ensure that we are always up-to-date. Cookies are also used to store information about new features or experiments we may test in order to see how users use our services, and to determine if they have been effective.
Our website could contain cookies set by third parties or ourselves, as well as independent third parties such advertisers.
What is a Pixel?
Pixels are transparent images that can be embedded in a website or email. They are used to help us understand how you interact using our services.
What are tracking code?
Tracking codes are small pieces of code that are embedded on a page in order to track things such as visits and interactions. Tracking codes are used to collect information about your interactions with our services, the ads you see, and, more generally, how our platform is used.
For more information on cookies and other similar technologies, please refer to our Cookie Policy.
Your rights
Logging into your Five.reviews account will allow you to access, modify, download, or delete your key personal data. You can also manage your marketing preferences and subscriptions from this page.
In relation to personal data that we hold about you, you also have rights. You may not be able to exercise these rights if we have to comply with your request or reveal personal data to another person. Unresolved issues can be brought to the attention of a data protection authority. Find out how to do this in your country by reading online.
Download and access your personal data
Logging in is easy if you have a Five.reviews account. You can view and download your account information, including your reviews.
You can request information regarding your personal data if you have a business account with Five.reviews or if you don't have one at all.
Corrections and deletions of personal data
If you believe any personal data we hold about you is inaccurate or misleading, or if you wish to remove your profile from Five.reviews, you can edit, delete, or correct it yourself through your Five.reviews account. You can also email info at Five [at] Five Reviews to request corrections or deletions.
All data associated to your account, including reviews, may be deleted if your account is deleted.
Other rights
You have the right not only to your personal information, but also to object to its processing.
You can withdraw your consent anytime you want. You can withdraw your consent by either using the functionality within the relevant product feature, or by contacting us (see "Contact us" below). You can withdraw your consent for Five.reviews to process your data but it will not affect any processing that has already occurred.
California privacy rights
This section contains additional information about the personal data we collect from California consumers, as well as the rights they have under the California Consumer Privacy Act ("CCPA")
Please see the section 'Personal information we collect' for more details on the personal data we have collected in the last 12 months. This information is collected for the commercial and business purposes described in "Why and how do we use your personal data" above. This information is shared with the third parties listed in "Who may access your personal details" above.
The CCPA gives you the following rights regarding the personal data we have about you:
You have the right to be informed
Right to request removal
You can opt out
Right to disclosure
Right to equal prices and services (non-discrimination).
We will respect your privacy rights, including those granted by the CCPA.
We will not discriminate against anyone who exercises any of the rights under the CCPA. This is in accordance with the CCPA. You can contact us by email at info[at] Five [dot] review or by postal mail using the details below to make a request under the CCPA. Your account information, including your email address, will be used to verify your request. Californians can also designate an agent to exercise these rights for them.
You can request to opt-out of any sale of your personal data to third parties. According to the CCPA, a sale is defined broadly. This includes the disclosure of personal information to a business or third party for non-financial gains. Five.reviews won't sell your data for profit. However, we may transfer your data to our partners to display personalized ads to you, or improve our service. This falls under the broad definition of a "sale" under the CCPA. This type of data transfer is only permitted if it provides you with a better service, quality or content.
Any practice that could lead to the sale or transfer of your personal information can be canceled at any time. To change your privacy preferences or opt out of selling your personal data, you can email us at info[at] Five [dot] Reviews. Or send us mail using the details below.
Information for children
We do not collect any personal data from children under 16. Please contact us if you learn that a child younger than 16 has given us their personal data.
This policy may be modified
This policy may be updated from time to time. We may need to make changes to our business or services due to changes in laws, regulations, and other industry standards. To keep you informed, we will update this page with any changes. We also encourage you to read our Privacy Policy.
We may send additional notice via email or our platform if we make material changes to your privacy rights. If we send you a notice regarding changes to our policy, your continued use of our platform and services will signify that you have accepted and agreed to the revised policy.
Get in touch
This information will be as transparent and clear as possible. If you have any questions regarding how we use your personal data or wish to exercise your rights under this policy, please contact our Data Protection Officer at info [at] five reviews.
Five.Reviews Inc.
CA, USA
If you are unable to resolve your complaint after contacting us, there are other options. For example, you can file a complaint with the USA Data Protection Agency, a supervisory authority for data protection.