Terms of Service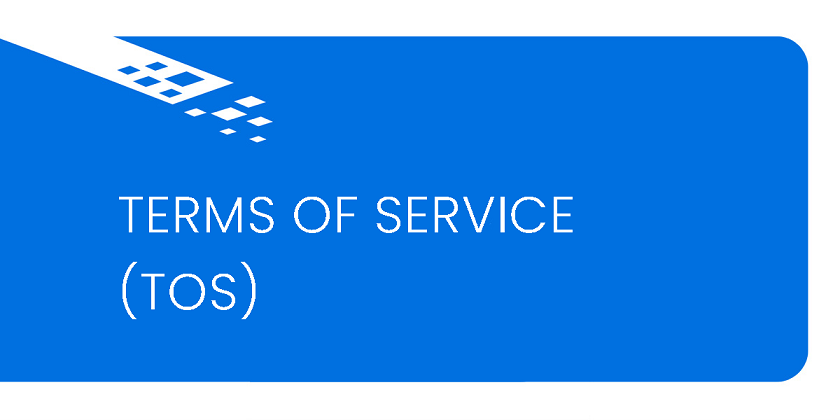 Last updated Oct 2021
These terms and conditions, also known as the "User Conditions", apply to all use of Five.reviews's website (hereinafter called the "Website") including www.five.reviews.
Five.reviews, Inc., an American corporation located in San Jose, CA, USA ("Five.reviews"), provides the Website. These User Terms refer to Five.reviews.
These User Terms include any other operating rules, guidelines, policies, or guidelines that may be referred to herein, or may otherwise be published on the Website. Rules, policies, guidelines and guidelines may also change from time to time, including without limitation:
Our "Guidelines to the Use of Five.reviews Service" (hereinafter the "User Guidelines")
Our Privacy Policy
Our Copyright Dispute Policy
The User Guidelines will control and govern in the event of any conflict between these terms and the User Guidelines.
You agree to accept the User Terms and the User Guidelines by using the Website. You are asked to stop using the website if you don't accept the User Terms. These User Terms must be accepted by you in order to register as a user.
SERVICES ON THE WEBSITE
1. Register User
1.1 Five.reviews gives you the limited, non-exclusive, nontransferable and revocable right to access the Website. To gain full access to the Website and to use it, you will need to create a profile.
1.2 Only one person is allowed to create a profile on the Website. You cannot transfer your profile to anyone else.
1.3 To become a registered user, you will need a password. When logging on to the Website, you will need a password that you choose. We can also send you the password. You must keep the password confidential and not share it with others. It is your responsibility ensure that the password doesn't fall into the wrong hands. You are responsible for notifying us if you learn that your password has been or could be compromised. If there is a possibility that the password is compromised or used in violation the User Terms, we can and will change it.
1.4 You must choose a username during the registration process. Your username will be displayed on the Website when you comment on reviews, create user-generated content, or write comments (see 2.1 below). You must decide whether you want to use a username that can be used by others. You must ensure that the username is not offensive or in any other way insulting. (iii). Your username must not contain any characteristics belonging to third parties, such as names of famous people or personal names to whom you don't own the rights. Your username must not violate any rights, including intellectual property rights, of any third party or pertaining to the User Terms.
1.5 We can only make changes to your username. We can change your username by contacting info [at] five [dot] reviews.
1.6 In the event that you violate or suspect violating these User Terms, or any applicable law, we have the right to remove, suspend, or modify your profile at any time. You will not be able to access any services that require registration or login as a Registered user after you delete your profile. We reserve the right to delete any user-generated content (see Section 2.1) that you have posted on the Website after you have deleted your profile.
1.7 We reserve the right to remove your profile and user-generated material at any time without prior notice (see 2.1). Our disclaimer is inapplicable in this instance.
1.8 If you are not a registered user, you cannot gain access to or attempt to gain entry to any part of the Website that requires registration.
2. Registered users can create user-generated content
2.1 We grant you the worldwide, nonexclusive, perpetual and irrevocable right and license to display, reproduce and modify any material, information or notifications (hereinafter called the "User Generated Content" or "UGC") that you create as a Registered user on the Website. The UGC may be freely used and transferred to us. We may also disclose it to third parties.
2.2 Registered users are responsible for any UGC published on the Website.
2.3 Registered users warrant that all UGC posted to the Website is accurate and true (where it states facts) or genuinely held by them (where it states opinions).
2.4 UGC must refer to a company/organization from which the Registered Users has purchased, or can document in any other way, the products or services of the company or organization.
2.5 UGC may not be published about companies with which you have professional or personal relations.
2.6 Registered users must not publish UGC on any website that:
It is marketing-related or serves marketing purposes.
It is illegal, deceptive and fraudulent, threatening or abusive, harassing.
infringes any applicable local, national, or international law or regulation.
If you violate these User Terms, and the User Guidelines, you may reveal any personal information of another individual. This includes name, address, phone numbers, email addresses, credit card information, or any other information that could potentially be used to track, contact, or impersonate another person.
Has a disloyal, illegal purpose and/or content (or encourages illicit purposes),
Technically harmful (including, without limitation, computer viruses, logic bombs Trojan horses, worms and worms), corrupted data, malicious software or harmful conduct.
2.7 UGC contributors warrant that UGC is legal and in compliance to the User Terms in all circumstances. UGC may be deleted by Five.reviews if it is discovered that UGC violates the current legislation or the User Terms. We may also notify the violators and/or authorities depending on the nature of the violation. We will inform the Registered User about the deletion as well as the reason thereof, but we won't condition our right to delete.
2.8 We grant the rights to the Registered User to initiate and pursue any legal action we consider necessary in the event of an infringement of the Registered Users' UGC.
We may be sued by the Registered User if we are subject to claims arising from the Registered User's violations of current legislation or the User Terms. The Registered User must hold us harmless from any third-party claims against us that may arise from the UGC.
2.9 Registered Users may request information regarding the UGC at any time, including supporting documentation, such as the UGC. Documentation proving that the UGC was based on actual buying experiences in a customer relationship to the company to whom it relates.
GENERAL TABLES
3. Rights
3.1 Our Website and all services offered via the Apps and/or Website, as well as all underlying technology, intellectual property rights, and any licenses or other rights granted to such technology, remain our exclusive and sole property. We are free to use any feedback, ideas, or suggestions you give us about the Website and the services we offer ("Feedback").
3.2 All content on the Website, except for the intellectual property rights and text, is or will become our property. It is also protected by applicable U.S. and international legislation.
3.3 Any unauthorised copying, distribution or presentation of this Website or any part thereof is a violation U.S. Law and could result in civil or criminal penalties
3.4 We irrevocably transfer the UGC rights without limitation of time or territoriality by submitting the UGC.
3.5 Digital copying and downloading of content from the Website or any part thereof is only allowed for non-commercial personal use, unless we have agreed in writing or if permitted by applicable mandatory law.
3.6 All company and trademark names and business characteristics displayed on the Website are or will become our property.
4. Personal data
4.1 There are many types of data processing that we do in relation to the use of this website. We adhere to our Privacy Policy when processing personal data.
Accepting these User Terms means you have read and agreed to our Privacy Policy.
5. Disclaimer
The WEBSITE, CONTENT and SERVICES ARE PROVIDED "AS IS" AND AS AVAILABLE WITHOUT REPRESENTATIONS AND WARRANTIES OF ANY KIND. FIVE.REVIEWS EXPRESSLY DIES ALL WARRANTIES, EXPRESSED, IMPLIED, OR STATUTARY, INCLUDING ANY WARRANTIES OF NONINFRINGEMENT OR MERCHANTABILITY, OR FITNESS for a PARTICULAR PURPOSE. The WEBSITE AND SERVICES MAY BE MODIFIED. UPDATED. INTERRUPTED. SUSPENDED. DISCONTINUED.
5.2 We do not make any representations or warranties regarding UGCs published on the Website. Five.reviews can at any time investigate and edit (including anonymizing UGC) e.g. If such actions are: (i) prompted or required by applicable law, (iii), necessary to ensure compliance with our User Guidelines, or (iv) otherwise, Five.reviews may investigate and edit (including anonymizing) UGC.
HTML5.3 We disclaim any liability for UGC's content. This non-liability does not apply to any UGC. We are not responsible for links to third-party websites in the UGC. This includes the content of the page to whom the UGC links.
5.4 Recommendations, reviews, comments, etc. Specific companies, services, or e-businesses. The Website's content is provided by registered users and does not constitute endorsements by us. We disclaim any responsibility for the contents of the Website. All use of our services are the sole responsibility for the registered users. The Website's availability cannot be guaranteed.
6. Limitation of liability
6.1 WE WILL NOT BE LIABLE IN ANY CASES, WHETHER IN CONTRACT OR TORT (INCLUDING NEGLIGENCE), OR OTHERWISE, FOR DAMAGES RESULTING FROM THE USE THE WEBSITE. SOME STATES AND OTHER JURISDICTIONS DO NOT ALLOW THE EXCLUSION OR LIMITATION OF LIABILITY FOR INCIDENTAL OR CONSEQUENTIAL DAMAGES, SO THE ABOVE LIMITATIONS AND EXCLUSIONS MAY NOT APPLY TO YOU.
6.2 OUR TOTAL AGREGATE LIABILITY, INCLUDING WITHOUT LIMITATION BREACH of CONTRACT, MISREPRESENTATION, TORT (INCLUDING NEGLIGENCE), TORT (INCLUDING TORTIOUS OR STATUTTORY), BREACH OR STATUTORY DUTY, ARISING FROM THE WEBSITE OR OUR Services, WILL NEVER EXCEED ONE HUNDRED DOLLARS ($100.00) FOR ANY AND ALL ACTIONABLE CIRCUMSTANCES. YOU FURTHER AGREE THAT NO CLAIMS OR ACTIONS ARISING OUT OF, OR RELATED TO, THE USE OF OUR WEBSITE OR SERVICES OR THESE USER TERMS MAY BE BROUGHT BY YOU MORE THAN ONE (1) MONTH AFTER THE ACTIONABLE EVENT. NOTHING IN THE USER TERMS EXCLUDES OR LIMITS EITHER PARTY'S LIABILITY FOR MATTERS WHICH CANNOT BE EXCLUDED OR LIMITED UNDER APPLICABLE LAW.
7. Additional Terms
7.1 These User Terms may be modified or revised at any time by us, at our sole discretion. Any changes will be made known to you as soon as possible. The Website may be closed, modified, or reorganized at any time by us at our sole discretion. You agree to the current User Terms as a Registered User. The Website will inform you of any revisions or changes to the User Terms. We will also make every effort to notify registered users about any changes to the User Terms. The Registered Users acknowledge that they have accepted the modified User Terms by continuing to use the Website after the posting of any modified version.
7.2 If any part of these User Terms is deemed illegal or without effect, it will have no effect on the application and enforcement of any remaining parts of the User Terms.
8. Termination and term
8.1 Without liability, we may end your access to and use of the services on the Website at any moment. Any rights granted herein, whether we do or you choose to delete your account, will be immediately revoked. The User Terms will be terminated at the end of Sections 2-10.
9. Venue and applicable law
9.1 These User Terms, and the relationship between Five.reviews and you are governed exclusively by the laws of California. Any dispute must be filed in California's state or federal courts. The parties consent to such courts being able to resolve any disputes.
10. Copyright dispute policy
10.1 Five.reviews has a policy to: (i) ban access to or remove material it believes to be copyrighted material by advertisers, affiliates or content providers; and (ii). remove and discontinue services to repeat offenders. Five.reviews has adopted a policy toward copyright infringement in accordance with the Digital Millennium Copyright Act or DMCA (posted at http://www.copyright.gov/legislation/dmca.pdf). To receive Notification of Claimed infringement ("Designated agent"), you can contact Five.reviews.
11. Miscellaneous
11.1 These User Terms are the entire agreement between you, Five.reviews and you regarding your use of this Website. They supersede all previous agreements and communications.
11.2 These User Terms are not intended to create an agency, partnership, or any other type of joint venture between us. We will continue to have the right to demand that you perform any of these provisions at any time. Furthermore, we cannot waive any breach of any provision. Any rights granted to you under this agreement cannot be assigned.
12. Get in touch
12.1 Contact Five.reviews by email at info [at] five [dot] reviews , or through our contact form:
Five.reviews, Inc.
California, CA USA